Customer Referrals
Page Four
Mal Shi
Delivered
"Hi Robert!
Homer is doing fantastic! He is becoming quite the "man" of the house. He is very social in the neighborhood and has made many friends. I am looking into formal training if you have any suggestions that would be helpful.
He is a great addition to our family and we appreciate the time and care we received from your family. I have recommended MODOG to friends and and all the people in our neighborhood who LOVE Homer!
Thanks Again!"
Stacey Cheek,
Kansas City, MO


Poodle
(Commercial Shipping)
"HI Robert,
Picked up Rubin about ten minutes after he arrived at the freight office of Delta. He came through the trip fine. It didn't take long and he was romping around with my other three dogs having a grand old time. I'm absolutely delighted with Rubin and want to thank you for all your help in getting him here.
He is going to make a splendid addition to the canine Rosens. What's really funny is that he seems to be most bonded to the mutt in the family who is about three times his size but gets along with the two poodles as well.
We'll keep you advised on his progress and I want you to know how very impressed I was with how you conduct your business. One always worries that dealing with an out of state breeder can be a very bad experience. Doing business with Mo Dog Kennels was a pleasure from start to finish.
Have a great week and, once again, thanks for Rubin."
Michael Rosen
Paris, Kentucky

Shih Tzu
(Commercial Shipping)
"We really wanted to thank you again for everything! You made it all so simple and we are more than happy with how things turned out! Yota will be very happy here, and i'm sure Roxy will welcome him as her new lil brother!
She's a great dog and i'm hoping she will teach Yota everything she knows (haha). Thanks so much for the keepsakes of Yota!
Thank you again! You have been more than helpful, you have been a friend!"
Kelly & Korrine
Kelly Robinson
Hazlet, NJ

Shih Poo
(Commercial Shipping)
"Hi Robert.
We had a flight delay but LayDee was well worth the wait. She is everything I'd hoped for and more.
Thanks for the beautiful ShiPoo and for all YOU do."
Sincerely,
Dee
Drusilla Hicks
Rochester, NY

Chihuahua
(Commercial Shipping)
"Robert,
My daughter LOVES the puppy ­ his new name is Rafi and he is getting along very well with everyone and the other dog we have. Thank you for all of your help!"
Tracy & Jayna McHugh
Lombard, IL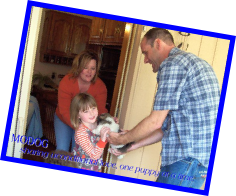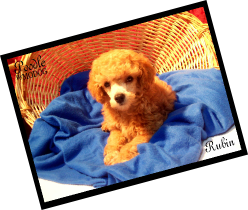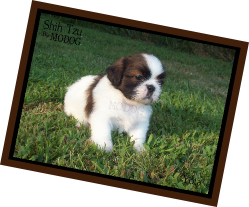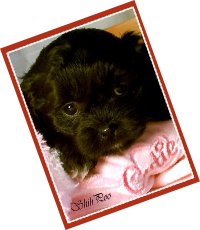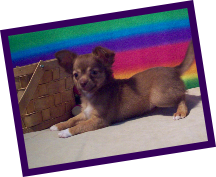 © 2015 gomodog.com - All rights reserved.